#1697
Cyberpunk 2077

v1.06 (Steam/GOG) + Pre-order DLC + Bonus Content + AVX Fix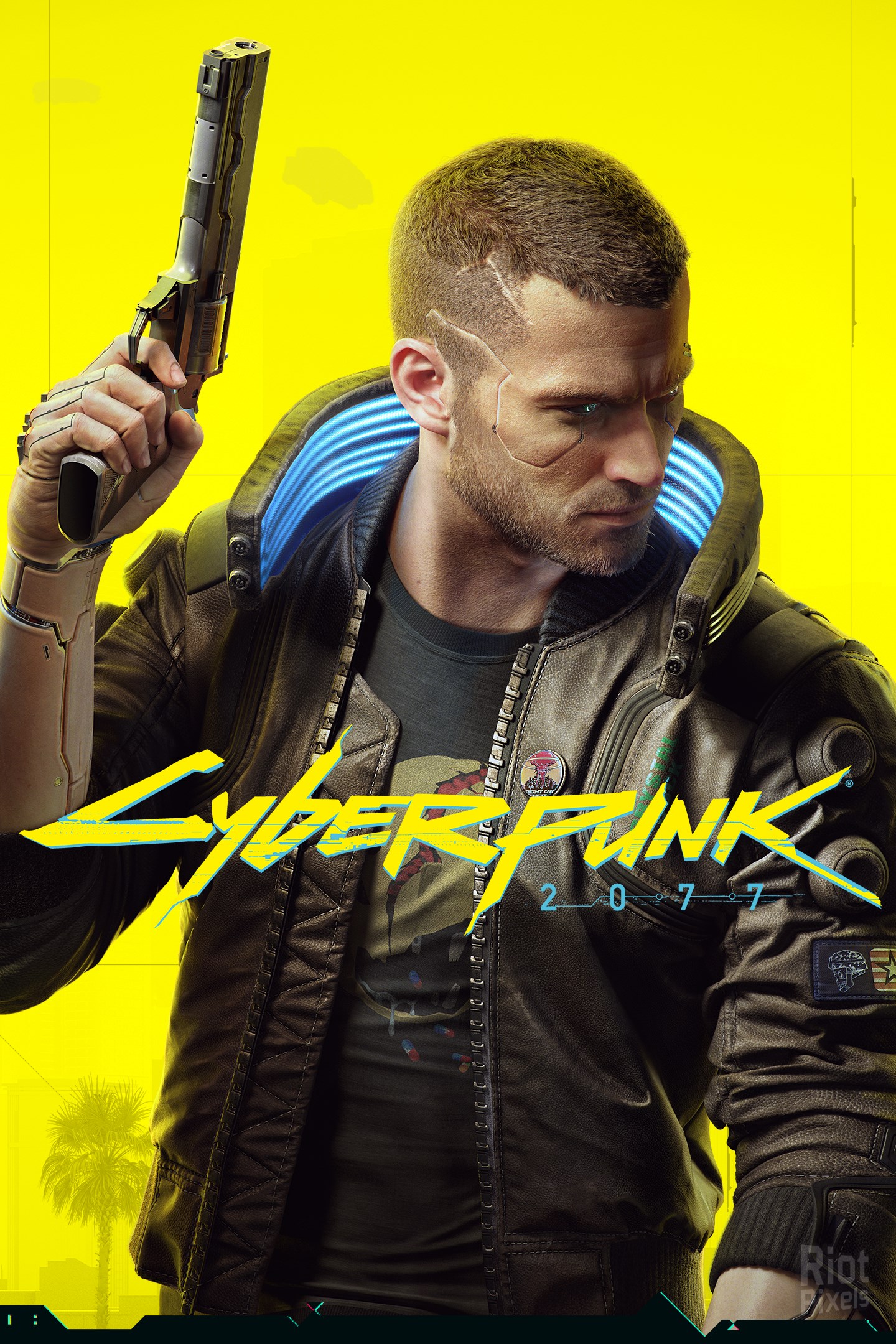 Genres/Tags: Action, RPG, First-person, Third-person, 3D, Cyberpunk
Companies: CD Projekt RED, QLOC
Languages: RUS/ENG/MULTI18
Original Size: 103.5 GB
Repack Size: from 35.2 GB [Selective Download]
Download Mirrors
CP2077 v1.05 to v1.06 Update, links provided by DyRO
Steam build, by ElAmigos
OneDrive
GOG build + GOG registry creator
OneDrive
CP2077 v1.04 to v1.05 Update, Courtesy of ElAmigos, 1.6 GB
Contains Steam Update only, no GOG conversion afterwards.
CP2077 v1.03 to v1.04 Universal Updater by FitGirl – 576 MB
Backup your game folder in case patching goes wrong – then you still will have the game copy to play.
Unpack 7z archive to the game folder and run patch.bat as admin
Features
Version agnostic – installs on v1.03 GOG or Steam build, whatever
Doesn't check for registry, so will install on GOG builds/repacks which didn't add registry entries
20-30% faster patching than other updates
Patches all language packs, not just some of them
Includes GOG/Steam version switcher
Includes AVX Fix for older CPUs
Includes AMD Fix for some AMD CPUs, which improves perfomance
Creates new registry entries afterwards so you will be able to apply future GOG patches, thanks to GEZO
Includes "original cyberpunk_2077_gog_reg_v1.04.bat" just in case
If you have installed FitGirl repack without credits videos, reinstall it with videos and only then apply the patch
By default you will get Steam build after applying the patch, run "Switch to GOG.bat" to quickly turn it to GOG
Muted Voiceover Fix for Repacks from Other Repackers (7 MB)
Other repackers who did repack CP2077 and made all language packs selective, didn't test their repacks properly. The thing is that if you download any language but English, your voiceovers will be muted in 90% of cases. By default, the game needs the English pack present. So if you experience that issue in your "foreign" repack, you may either re-install it with English voiceovers added to VO of your choice or download this small fix and unpack it to game root. It contains a properly modified English pack, which allows you to use other voiceovers without a full English package present.
Discussion and (possible) future updates on CS.RIN.RU thread
Screenshots (Click to enlarge)
Repack Features
Based on Cyberpunk.2077-CODEX ISO release: codex-cyberpunk.2077.iso (59,890,204,672 bytes)
Cyberpunk.2077.Language.Pack-CODEX (47.3 GB) added
Game version is v1.03, which equals to Day 1 patch
Bonus "The World of Cyberpunk 2077" in PDF format (435 MB) added
GOG-specific files added as an option; GOG registry entries recreated for compatibility with future GOG patches
You can switch from default CODEX (Steam) version to GOG one and vice versa by running corresponding .BAT files in the game root. Many users report better perfomance on GOG version, so consider it a priority
Special fix for older CPUs without AVX support is available in "AVX Fix" folder after installation, it removes most of AVX-related crashes
100% Lossless & MD5 Perfect: all files are identical to originals after installation (ONLY when installed with credits video and all voiceovers)
NOTHING ripped, NOTHING re-encoded
Selective Download feature: you may skip downloading and installing of credits video, bonus content (contains The World of Cyberpunk 2077 PDF, OST, Avatars, Wallpapers, Posters, Short Story and Sourcebook) and voiceovers you don't need
Significantly smaller archive size (compressed from cumulative 103.5 to 35.2~79.6 GB, depending on selected components)
Installation takes (one language, no credits, no bonus content): ~45 minutes on 16-threads CPU; ~1 hour 25 minutes on 8-threads CPU; ~2 hours 30 minutes on 4-threads CPU
After-install integrity check so you could make sure that everything installed properly
HDD space after installation: up to 108.6 GB
Language can be changed in game settings; the game tends to "forget" the language you've chosen on each launch – to fix it edit "bin\x64\steam_emu.ini" (Steam version) or "goggame-1423049311.info" (GOG), so the game would default to the language of your choice
To activate pre-order DLC items switch the game to GOG version, go to "bin\x64" folder, rename "GameServicesGOG.dll" to "GameServicesGOG-.dll", run the game, copy URL for registration on cyberpunk.net, follow it, register with fake login/email/password. Switch to game – now you have items claimed. PROFIT! Thanks to Twingo!
Repack uses compression libraries by Razor12911
At least 3 GB of free RAM (inc. virtual) required for installing this repack